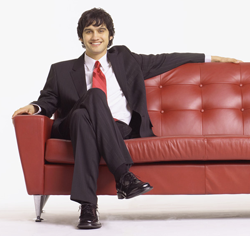 I recently had a coffee with a recruitment specialist who focuses on Facilities Management jobs.
She confirmed my own observations – increasingly, companies are looking for Facility Management staff who have skills and knowledge beyond just technical.
They are looking for Facility Managers (at all levels) with proven management, leadership and business skills, not just technical skills. They are also looking for designations in the field and a willingness to continually learn and develop.While technical skills and knowledge are needed, the issues FM's face are becoming more complex and more business focused, with financial, corporate politics, legal, legislative, interpersonal skills, people management, competitive, image, communication, etc. being more important.
It's not enough to propose a technical solution, change or enhancement. You need to be able to communicate why the company should invest in the change. You need to develop the business case, you need to create a strategy and implementation plan that ensures success and little waste, you need to manage employees and subcontractors who have more choice of employers and clients than ever before, and you need to compete with other departments (sales, production, HR, Finance, etc.) to get funding and resources from your company who would rather spend money on their production or marketing than on the facilities.
The leaders in those other departments generally have more business skills than FM leaders do for two reasons. First, our profession's career path is usually technical, with those technical people getting promoted to senior positions along the way. They are not always as well trained or equipped for management and leadership roles and are usually pre-disposed to being passionate about the technical issues instead. Second, there have been very few formal educational paths to become Facility Managers, so we get very little business education and experience.
As the Recruitment Specialist puts it, for more senior roles in particular, employers are looking for the 'soft' skills over the technical skills. The idea is technical skills are easier to learn or buy (from external or hiring technical people) but the other skills, business, leadership and management, are harder to get and becoming more important to success in more senior roles.
If you want to advance in the industry, develop your business skills and change your language from technical to business.