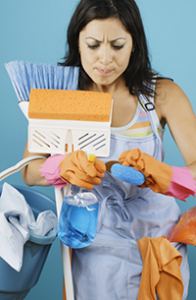 Cleaning is one of the top two services in its importance to your occupant's satisfaction, just behind HVAC. It can also represent a significant portion of your annual facilities costs. The key to successfully procuring a Janitorial Service Provider is to understand how the business works.
When selecting a janitorial service provider, the first step is to decide what you need. It sounds straight forward, but cleaning is a very labor intensive service that's largely based on the frequency cleaning tasks are performed.
Your needs are usually identified through a specification, which outlines the tasks and frequencies you want performed daily, weekly, monthly, quarterly and annually. The specification should also identify special requirements, finishes and levels of service you need. Providing floor plans showing the flooring surfaces, office density, room uses and areas will ensure the prices you receive are all based on correct information.
Since the cost of cleaning is driven by labor, with wages representing 70-72% of the total price on average, don't just ask for a bottom-line price. A good service provider will disclose how their pricing is established through a simple yet detailed cost sheet. The cost sheet shows the distribution of costs for wages, benefits, equipment, supervision, materials and supplies, profit and overhead. It should also show the shifts for each classification of janitorial employee along with total projected hours. This allows you to compare productivity, which is the area in sq. ft. cleaned per labor hour.
Unrealistically low wages or high productivity is a sign the cleaning contractor will not be able to maintain staff or provide the appropriate service. Combined productivity from 4100 to 4300 sq.ft. Per hour is a good standard for a general level of service. In addition, light duty cleaning should not exceed 5700 sq.ft. per hour unless there is an investment in special equipment and techniques.
One organization we worked with compared prices with the productivity and wages disclosed by the service providers and found that some bidders couldn't possibly pay their staff the proposed wages. The prices in that case were too low, and the service would not be sustainable.
If the pricing is higher than your budget, consider revising the specifications. Select the supplier you want to work with and discuss how the pricing can be reduced through reductions in scope, staffing, changing supplies, etc. If you asked for enough detail in the pricing, this will be a simple and fair exercise. Keep in mind that reducing cost too much while maintaining the original scope will often lead to problems.
Be sure to structure the pricing and the term of your service to allow for natural increases in wages and supply prices. A fixed price for 3 years may sound good, but the janitorial service provider has to blend their cost increases over three years, resulting in higher price in the first year and an artificially low price in the final year, which may result in a sudden jump in your costs.
Washroom paper supplies are often excluded from the price, due to the high cost and uncertainty of usage. If the service provider includes this in their base price, they may underestimate the cost and run into problems, or overestimate, leading you to pay more than you need. As well, if you increase density on the floors, add additional shifts, or otherwise impact the usage of washroom supplies, the service provider may request an adjustment to the pricing. These supplies can be provided to you through a resale arrangement with your provider on an actual usage basis, or you can provide supplies directly. Usually, your provider has better buying power than you do, so ask for unit pricing.
So far, the focus has been on pricing, however there are other factors to consider.
The use of illegal labor or violation of the labor code is a cost saving technique that puts you and your company at risk. Check the reputation and professionalism of the service provider before selecting them. In addition, good standing with the relevant government organizations (i.e. labor)  and adequate insurance is a must.
The ability of the janitorial company itself to support the services they deliver with responsiveness and professionalism is also important, as is the technology they use. Well maintained equipment, qualified supervisory staff and good communications are all important.
Technological capabilities may need to be considered, depending on your needs. Can they work with your facility's work order system, can they provide appropriate reporting and quality assurance results through the web or other electronic means, and how do they monitor their own services to ensure you receive the service quality you are paying for?
Depending on your company's goals, you may also want a cleaning contractor who can use 'Green' cleaning, which includes cleaning products that are certified by either Green Seal or the Environmental Choice program.
Since cleaning has such an impact on your facility's occupants, spend the time to select a provider who can deliver the best service at the right price with the professionalism you need.