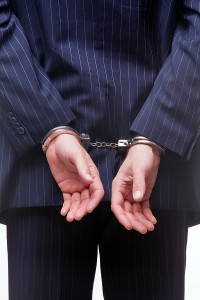 We know that what we do is a risky business.
Now, three men providing services to the Facility & Property Management industry in Canada face charges of criminal negligence causing death because of a tragic workplace accident. The maximum penalty is life in prison.
It's lucky that the property manager who hired them wasn't charged – they also have a responsibility for making sure their contractors are qualified and in some jurisdictions, can also be found liable as a result of their contractor's actions or inactions if they haven't done their due-diligence.
Are you sure your contractors are following the rules and safeguarding their employees?
So far, the focus of this incident has been on the unsafe practices by the contractor. It resulted in a scaffolding platform collapsing and four men falling to their death. The authorities have issued a report with 46 recommendations for changing the health and safety regulations and enforcement that governs this type of work.
The root cause seems to be a contractor driving the cost of their services as low as they can go by sidestepping existing occupational health & safety rules as well as using faulty equipment. This was combined with an immigrant workforce who are less likely to know their rights and if they know, even less likely to stand up for their rights to a safe workplace.
The recently released report makes recommendations to tighten up the rules and introduce more measures to help protect workers.
But are those really the root cause, or are they a symptom of something else?
Will more regulation help in an industry where the main driver is delivering the low cost service that their clients, owners or managers of buildings, demand?
Having worked for a short time in the service contractor industry and being involved in many procurement exercises, I know that the drive to win a bid means shaving dollars off the price and then trying to make a profit with what's left. For some, the corners they cut can have dire consequences.
It also encourages the lowest wages possible, which often means either immigrant or illegal workers who are easier to abuse by their employers.
For many years, the low price approach has been pushing the service industry to the lowest common denominator. Companies who want to stay in business have to use more and more 'unconventional' approaches and cut things like training and supervision out of their overhead.
What should you do about it?
Understand the risks inherent in the services you use, whether you manage office space or are responsible for the operations & maintenance of the building assets.
Educate your procurement department and your organization about the risks.
Incorporate requirements for occupational health & safety, labor practices and quality assurance into your evaluation criteria.
Reduce the weight on pricing and put more weight on the company's capabilities, practices and safety when choosing a contractor. Don't just choose the lowest price.
Build in the ability to verify that they are doing what they say they are doing with health & safety, labor practices and quality.
Change your procurement practices to reverse the service industry's race to the bottom and to keep workers safe.